Taking a bath is one of the best ways to relax and pamper yourself after a tiring day of work. But if you want to make the most of it, you need to do a few things to set the stage for relaxation.
In this blog post, we will give you some tips on how to make your next bath the best experience ever!
First, you need to find the perfect spot for your bath. This means finding a place where you can have some privacy and won't be interrupted. If you have a bathtub, that's great!
Once you've found the perfect spot, it's time to start running your bath. Fill the tub with warm water. While your bath is filling up, it's a good idea to add some bath products that will help you relax. There are many different types of bath products available, so find the ones that work best for you. Some people prefer to use aromatherapy oils, while others enjoy using bath salts or bath bombs. If you don't know any bath products, that's okay! I have prepared a list of the best products for you for preparing the perfect bath experience!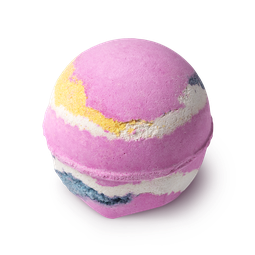 Bath Bombs
Some of our favorite bath products include bath bombs. Bath bombs are a great way to add fragrance and color to your bath and make your bathroom experience more relaxing and colorful. They not only look pretty, but they also help to relax your muscles and soothe your skin. Lush's bath bombs are some of our favorites. I recommend this LUSH Marshmallow World Bath Bomb. After the tub is filled with warm water, put the bath bomb in the water and enjoy a bath with a pleasant scent and color that contains natural ingredients that are good for your skin.
Candles
To set the mood for your bath, put candles around your bath. They can help you relax and feel more at ease. candles are a wonderful method to set the mood for your bath. Moreover, they provide ambiance and may make you feel even more relaxed. This White Barn Fresh Cut Lilacs 3-Wick Candle is a perfect candle for your bath experience with a pleasent scent of Lilac.
Now that your bath is ready, it's time to get in! Get into the tub and soak for at least 20 minutes. This will give you enough time to relax and let all of your stress melt away.
Face Mask
After you have finished arranging the bath, You can also take care of your facial skin and start to relax. Put a face mask on the face, This is another way to relax while you're in the pampering bath you've prepared! I love the face masks of SEPHORA, like the SEPHORA Masque Visage coco Coconut Face Mask. After you remove the mask, massage your face to absorb all the ingredients of the mask.
Read a Book or Listen to Music
Once you're in the bath, it's time to relax and enjoy! Close your eyes and let the water soothe your skin. Breathe in deeply and let all of your worries fade away. Take your time and savor each moment of relaxation. Moreover, To complete the pampering bath experience, you have enough time for yourself to read a book or listen to soothing music without anyone interrupting you.
Whatever you do, make sure that you take some time for yourself. You deserve it!
I hope that these tips will help you make the most of your next bath. Remember, it's important to take some time for yourself every once in a while. Relax and enjoy!